About Herwood - Manufacturer of Wood Packaging
Our Tradition is Quality.
Herwood Inc. is a family owned and operated company located in Quebec, Canada. We are one of North America's leading manufacturers of wooden pallets. Herwood Inc. was founded on a strong set of values that include hard-work, honesty, superior service and uniquely designed high-quality wood products.
We have a growing and loyal client-base located throughout Quebec, Ontario, the Maritimes and the Northern New England states. Let us provide your business with the best wooden packaging and transportation products!

Herwood Inc. Inc. has been operating since 1945, under the control and guidance of four generations of the Wheeler family. Located in Windsor, Quebec, Herwood Inc. is ideally situated to serve clients along the Saint Lawrence valley, as well as throughout New England. Herwood Inc. is the closest pallet plant to the United States that offers standard heat treatment on all its wood packaging. With a production capacity of 13,000 pallets per day (3.5M annually), Herwood Inc. is perfectly equipped to build and deliver on-time and within budget all of your wood pallet orders.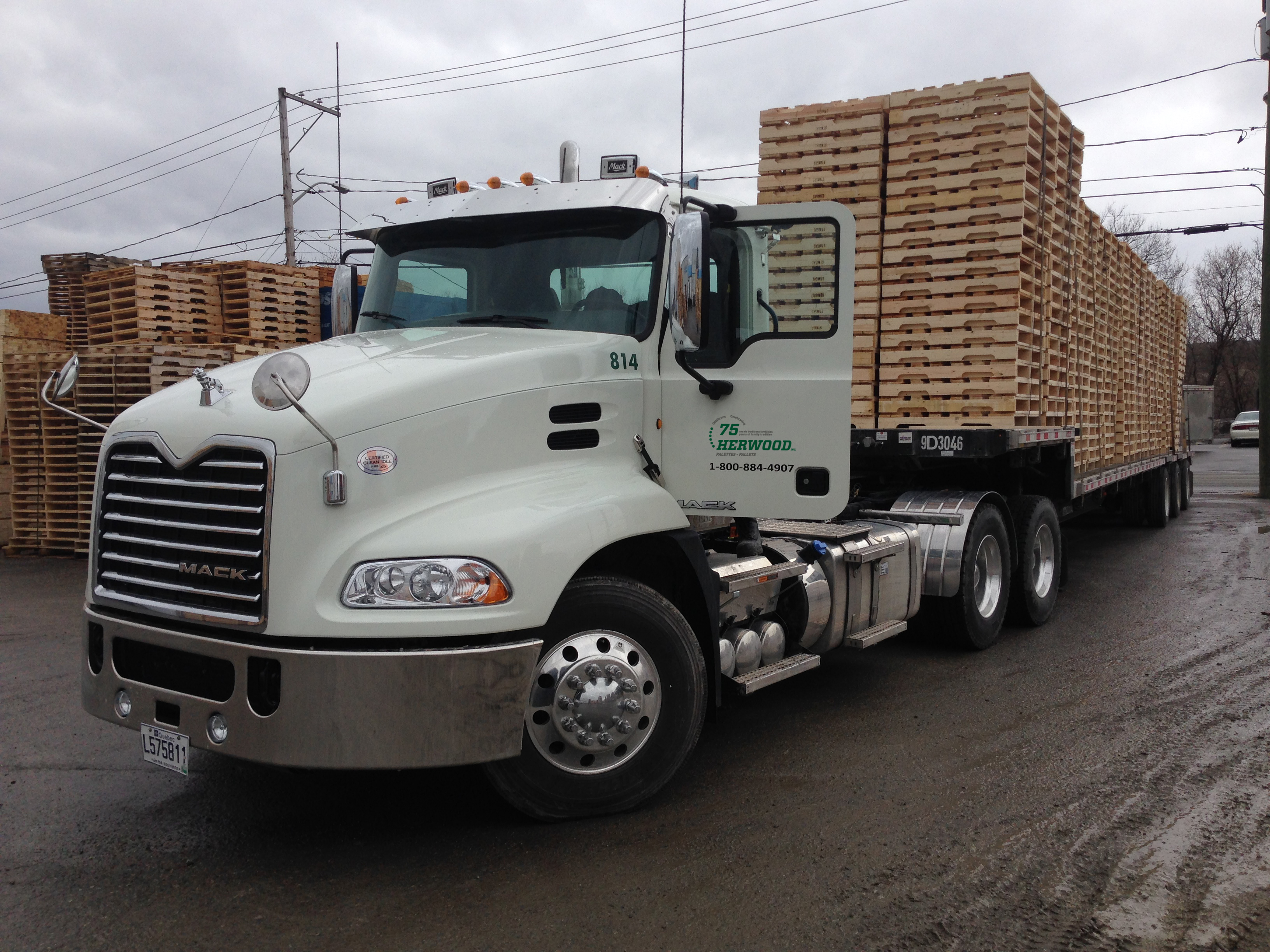 Our Tradition Provides Options!
Herwood Inc. offers a complete range of standard sizes of wooden pallets, and also specializes in the manufacture of custom wood pallet designs. All wood packaging produced by Herwood Inc. surpasses the standards set out by the Quebec Pallet and Container Manufacturers Association and meets international shipping requirements.
Because our company complies with the strictest ISPM-15 international heat-treatment standards, we can ensure that your cargo is permitted to move freely across borders anywhere in the world.