Purelog Energetics Logs
Distribution
Herwood is one of the only distributors of PureLog in the Eastern Townships.
Advantages
Carbon neutral and eco-friendly
Made with 100% recovered wood
No additives
Higher calorific value: up to 8,500 BTU/lb
Burn time: 5 hours
Steadier combustion with lower heat pikes
Cleaner, less dust and no mold nor insects
Uses less space
Easy to stack
Delivery Areas
Windsor
Val-Joli
St-Claude
Richmond
Price Lists
Per Unit: $5 (1 pack = 8 logs)
Per Pallet: $360 (90 packs)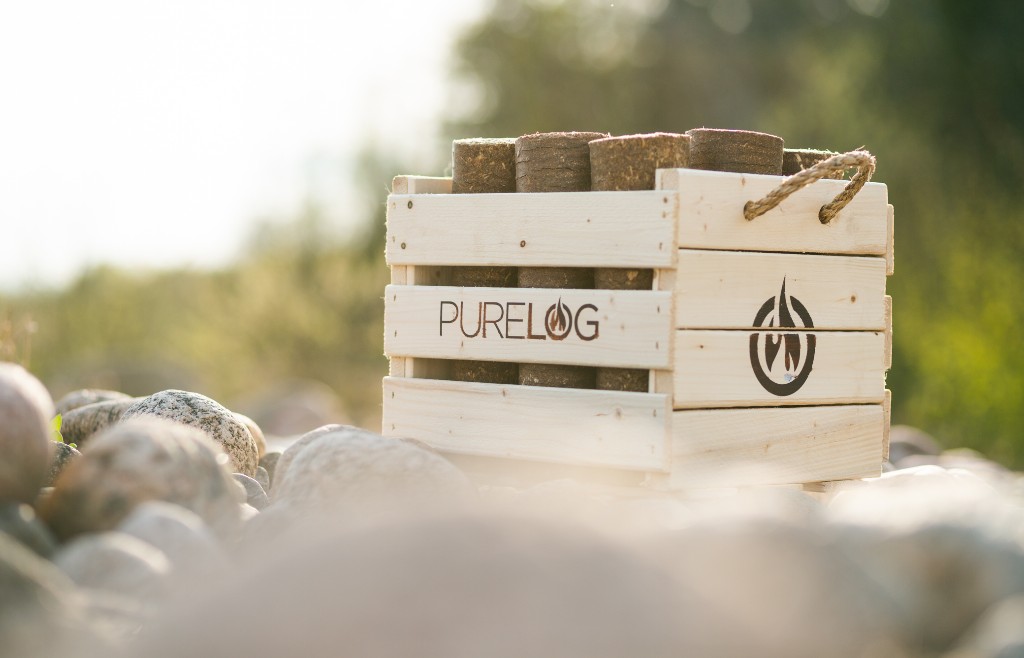 What is PureLog?
Our energetics logs are eco-friendly and made entirely from sawdust. As well, PureLog offers a higher calorific value and more uniform combustion than traditional firewood and are easier to handle and store. With equivalent heat capacity, they take up 4 times less space, leave your home cleaner, free of insects and reduces dust.
Fireplace Capabilities
Please note that PureLog energetics logs are suitable for all types of fireplaces that use traditional firewood.
Contact us for more information